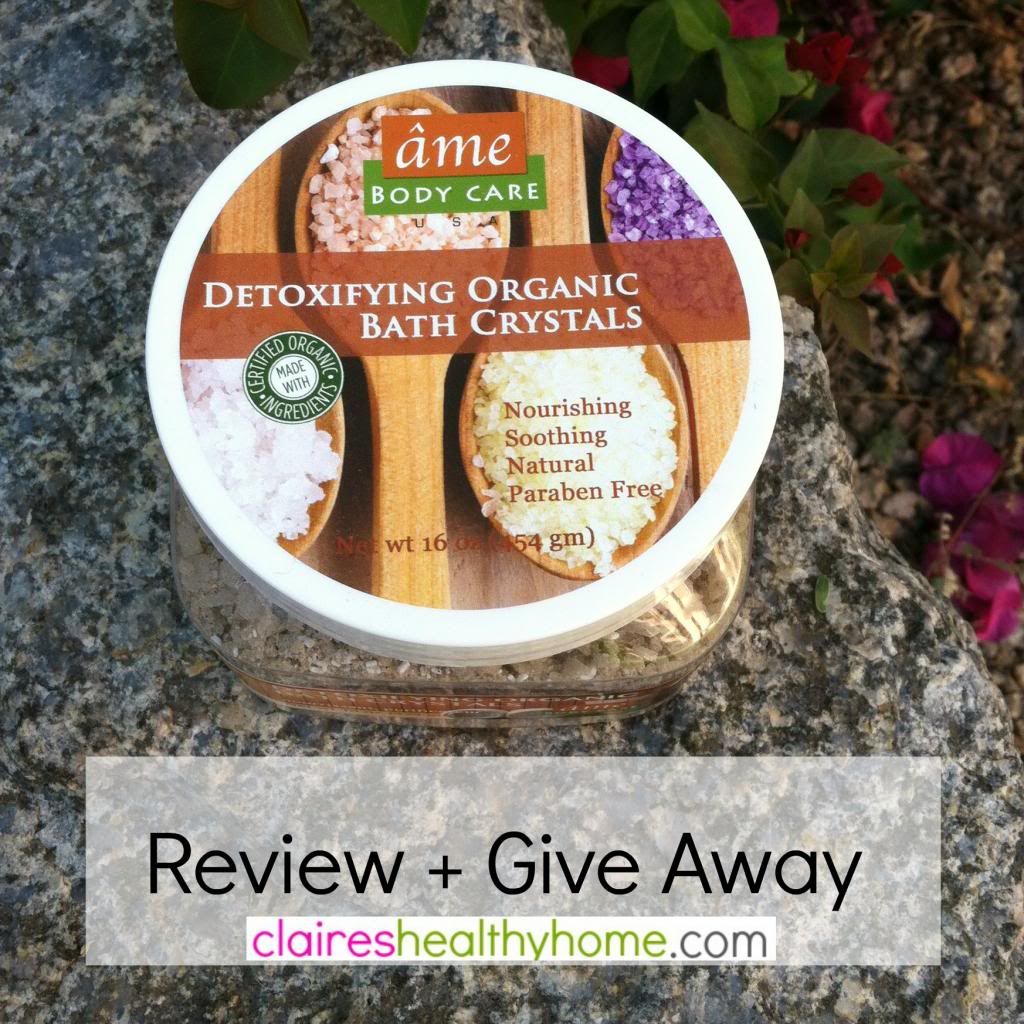 I am always on the lookout for organic and natural items so when I met my new friend, Sunayna, I was thrilled to find out she is another natural mama business owner.  She is a mama to 3 year old twin girls and is the founder and director of Ame Organic Body Care and she creates her products in her kitchen.  Love it!  How cool is that?
We hit it right off and we each agreed to try and review each others natural products.  She decided to go organic and natural with her home cleaning products and now proudly uses the Shaklee Get Clean line. 
Ame Organic Body Care offers body scrubs and bath salts.  When I shared with her that I was getting over a sinus cold and was using natural herbal remedies, she recommended I get the Detoxifying Organic Bath Crystals. 

Here is the official product description from the website:
The skin is the largest detoxification organ through which toxins can be drawn out. A detox bath assists body in eliminating toxins as well as absorbing the minerals and nutrients that are in the water, it stimulates lymph system and encourages increased oxygen and blood flow to body. Detox baths eliminate toxins and pollutants from body leaving you pure inside out. âme's proprietary blend of salts, organic chamomile, organic honey, blend of healing oils and essential oils will leave your mind, body and soul renewed.
What I love about it! ::
*no preservatives or chemicals
*just breathing it clears my sinuses….smells good!
*paraben free
*it felt soothing to soak in
Now here's the good news!…….
Ame Organic Body Care is offering a free product of your choice for one lucky winner.
There are SO many to choose from. Yummy smells like… candy cane, coffee, lavender, chocolate and more!
They also have a great special right now. 
10% off + FREE shipping on orders over $25.  Now through November 20. 
Go check it out.
And now…. for the give away!
Congratulations Leah!!!

Related Posts via Categories