Fall is not complete without a visit to the pumpkin patch.  Although, my oldest did not go with us this year….he is not as excited as me anymore.  boooo.  Having moved here to AZ from the beautiful northwest makes fall pretty different.  No changing leaves and apples and sweaters and boots here.  But there are farms so off we went to enjoy the season in a new way.

Schnepf Farms was on my bucket list to visit so we chose this for our pumpkin patch fun.  They had a ton of activities!  We spent 3 1/2 hours there and we got tired out before we could do everything.  We did the hayride, 2 corn mazes, petting zoo, jump pillow, swings, roller coaster, slingshot game and kettle car races.  Palm trees at the farm was a first for us.  It seemed strange to us northwesterners.  They had a few food booths, but honestly I was a bit disappointed by the lack of pumpkin and apples dishes…like none.  darn. 
We had a blast.  Weather was good and I for sure want to come back sometime to visit the farm bakery and u-pick fruit and veggies.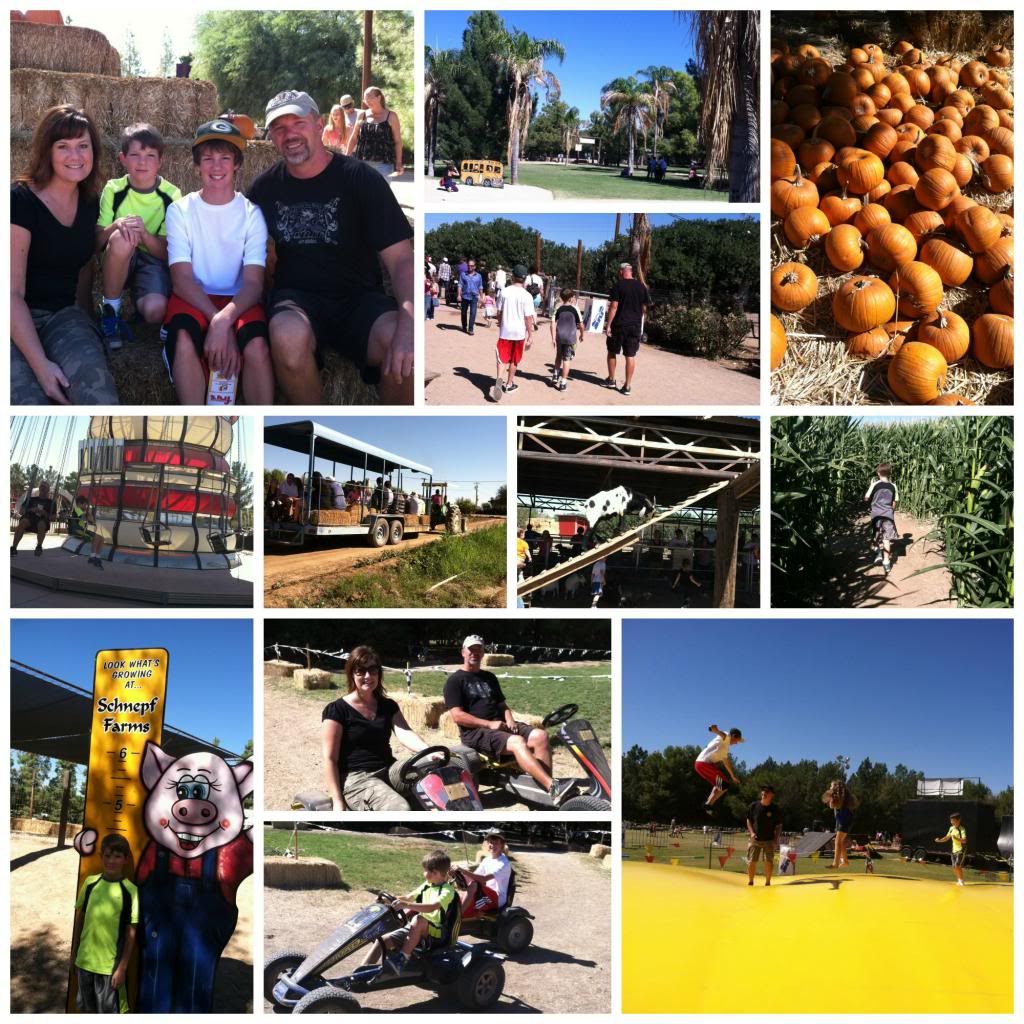 Did you go to the pumpkin patch yet this year? 
Related Posts via Categories